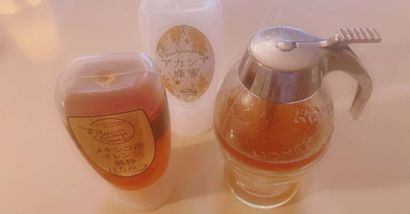 Why people love music?
I've been listening to music since I was in my mother's womb, but I didn't like it. Today, I would like to talk about "musical honey" that I think of.
According to the study of bird songs, only birds and humans sing "musical songs" other than messages. It seems that birds are the only creatures that can distinguish the difference in pitch of about 1% (semitone) required for harmony beauty, not dogs and cats.
A crow with better manner than humans. There is a line from Japanese old children's song " Hey crow, why do you cry ~ "♪
Bird songs have a lot in common with humans, such as the fact that they need to study to learn and that they can sing more attractive songs if they grow up with a lot of food.
There are many dogs that sing, but it's just like that ...
"I fell in love with this man's beautiful voice!" Pavarotti and his remote co-starring dog.
The song of the birds have "ground song (language)" and  "song(musical)". The language song is a sign of territory and other living information. And the musical song is a sign of courtship. In other words, you are attracted by the charm of the inidividual crows through their songs.
I've been thinking about this and that recently. Isn't it just like the honey in the creators that makes you crazy about them, not just music?  Isn't it a pheromone that smells even from videos and radio broadcasts?
Before I like music, "I like idols!", "I like jazz sessions!", and "I like DJs!"
I feel that the classical music I listened to lacks that kind of appeal.
Lyrics from Seiko Matsuda's song  "You invited me to a concert, OMG  it's  a classical. Let's discover the tips to sleep without closing your eyes ♪" Full of flaws in classical music (from "Heart to Rock")  
However……!  For example, isn't this conductor cool? !!
Mr. Yannick Nezet-Seguin , oh, I have already been rocked my heart at a glance. (Unfortunately for me, he is an LGBT person ... haha)
Summary of his message: I hope this Beethoven jam session can bring hope, joy and comfort in this difficult time (Corona wreck).
His stage in Steve-Jobs-style black turtleneck.

 Even

 Yuja Wang, a miniskirt pianist, may be surprised?
Click here for the sound. Mr. Ynnick conducts the Mozart and Rachmaninoff piano concertos with the London Philharmonic Orchestra.
Mozart, whom I don't  like, even looks good with this. Yannick himself is also a pianist, and so the piano sounds trendy without a musty smell!
The beauty of Mozart's heart touches me, who is allergic to Mozart. Just reading the letter he sent to his sister was enough to be purified by him with a refreshing breeze. Non the less, it is not possible for anyone to translate Mozart's honey into modern times
My Mozart's sonata (Tokyo Opera City Recital Hall) .

 

I usually play original songs, so my friends had a lot to complain ...
★Meet Mr. Yannick at Carnegie Hall in 2021! https://www.carnegiehall.org/Events/Highlights/Perspectives-Yannick-Nezet-Seguin
One of the reasons I hated classical music was that my parents left me alone and let the stereo babysit.

The other is that I couldn't see the person who was performing. It was a long time ago, and there was no online distribution or DVD. Even though my parent might think "it's good music, so you should understand it if only you listen to it."
Of course, it's not about picking an artist by face ...
I feel that the subtle feeling of being invited comes from something like the charm of one's existence. Like a sweet scent that makes bees called by flowers. In the case of Mr. Yannick, his love and passion that oozes in the way he speaks conveys the charm of his music without listening.
You can imagine the taste of honey from the scent of flowers without having to eat honey.
The photo at the beginning is my favorite honey.

 

From the left, orange, acacia (from Hungary), eucalyptus (from Kangaroo Island, Australia).

 

Recently I added coffee honey ↓ too.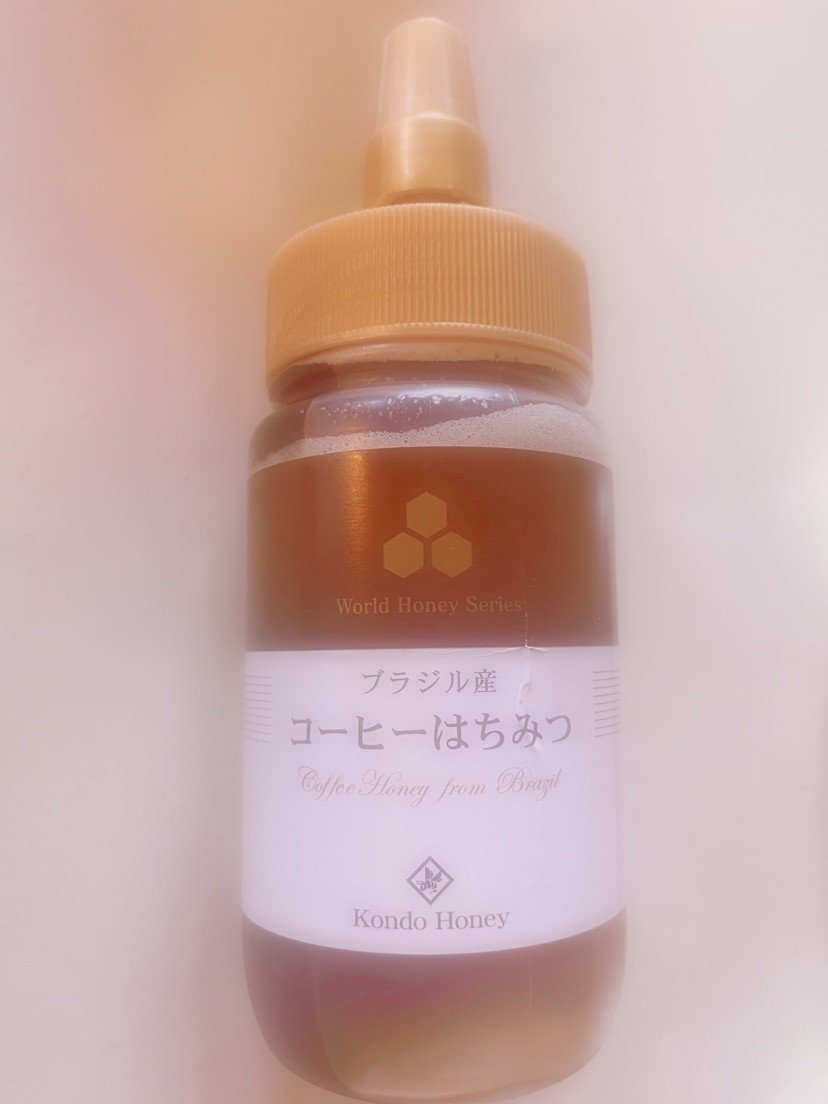 In the world of sports, the reasons for being attracted are similar. For example, Bolt (Jamaica) , a world record-holding athlete with a paralyzed run . I was also paralyzed in my living posture.
Here, Bolt's record summary video will introduce his words at the end. Regarding his nemesis Gatlin (USA), "Everyone has a responsibility. My responsibility is to make him run faster." (Easy-to-listen English may be good for TOEIC measures ...)
At the 2017 World Championship, unfortunately with a bronze medal (right). Gatlin (center), who has a face that doesn't float even with a gold medal, said, "Usain (Bolt) taught me how to live stronger."
I say Bravo to both of them! In response to the relentless female reporter's question, Bolt laughed and said, "Wow wow, what ?!". I don't know the truth of the rumors, but I guess that the moving world records are made from such a honey-like personality ...
Mr. Izumi Tateno, a pianist who also appears in the aforementioned "Brain Science and Art" book, wrote about the pianists he met at work in his book. "Some of the world's most respected  pianists with transcendental tech have a terrible personality collapse."
I doubt if the sound of such a pianist reaches the heart even if it is comfortable to the ear.
On a beautiful moonlit night, you can wonder why there is music on this planet. Was music created because we wanted to convey our thoughts to someone charming? Or was there music like the sound of the wind and waves, so did we use it as a way to convey our thoughts to someone charming?
I would love to ask if I can meet God.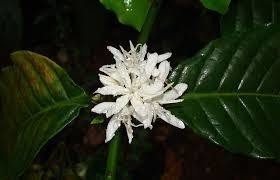 Coffee flowers that are shorter-lived than cherry blossoms
◇ Postscript
Corona's momentum remains the same, and the number of PCR tests in Japan is declining. On YouTube (2017) above, Gatlin leaked, "My son wants to go to the 2020 Tokyo Olympics."
Here's an interview with him in favor of the postponement. His son has asthma, so he is worried about Corona situation.
Along the way, there is a podcast of medical scientists about the NBA bubble . 
The idea of confining players in a bubble without audience is truly American! Speaking of bubbles, there are also poetic challenges with such dreams. (Reaching the sky with balloons filled with helium gas)
Nowadays, the value of live performance is reaffirmed in both music and sports, and everyone is feeling starving. I want to fly to heaven to ask for our wish to terminate  Corona , carried by balloons ....
Please be careful!