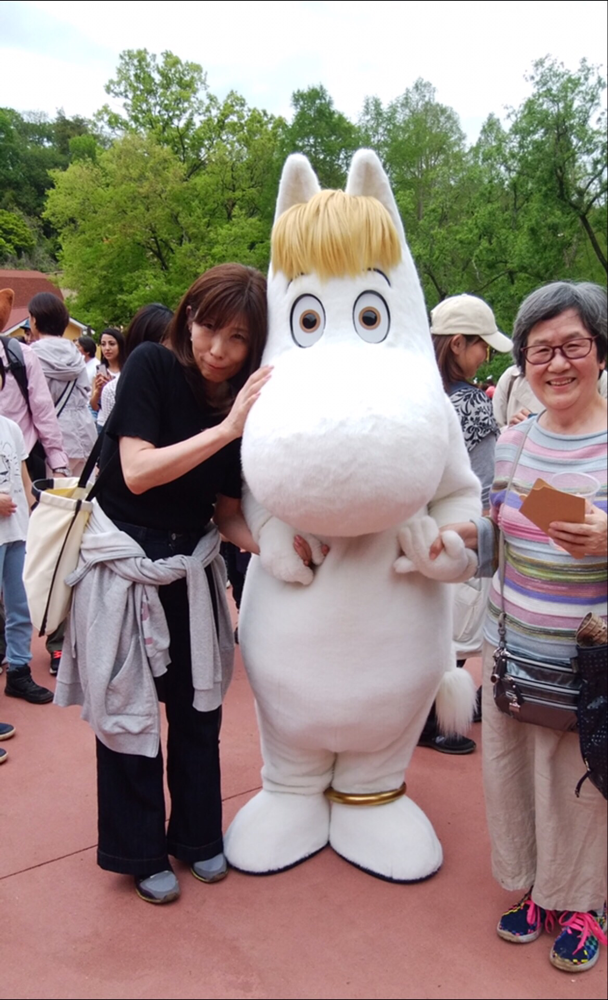 I went to Moomin Valley Park in Saitama Japan.
I was so excited with meeting real Moomin and Snufkin. Moomin was rushing to me to pick me up for the photo session (above), because he knew l had been waiting for my turn for a while.
That surprised even the Park staff, as well as myself. I am sure this will be one of my most precious memories in Japan.
I was a big fan of Moomin anime as a child. The fantastic atmosphere which is dreamy, contemplating yet full of positive challenges attracted me so much.
My music could be like that, l hope.